The UNEXPECTED BALANCE collection is an expression of aesthetic research, it is a fashion interpretation but also and above all it is a sustainable choice. It was born from the idea of combining apparently contrasting materials: seat belt, pineapple leaf fiber fabric and Seaqual recycled polyester.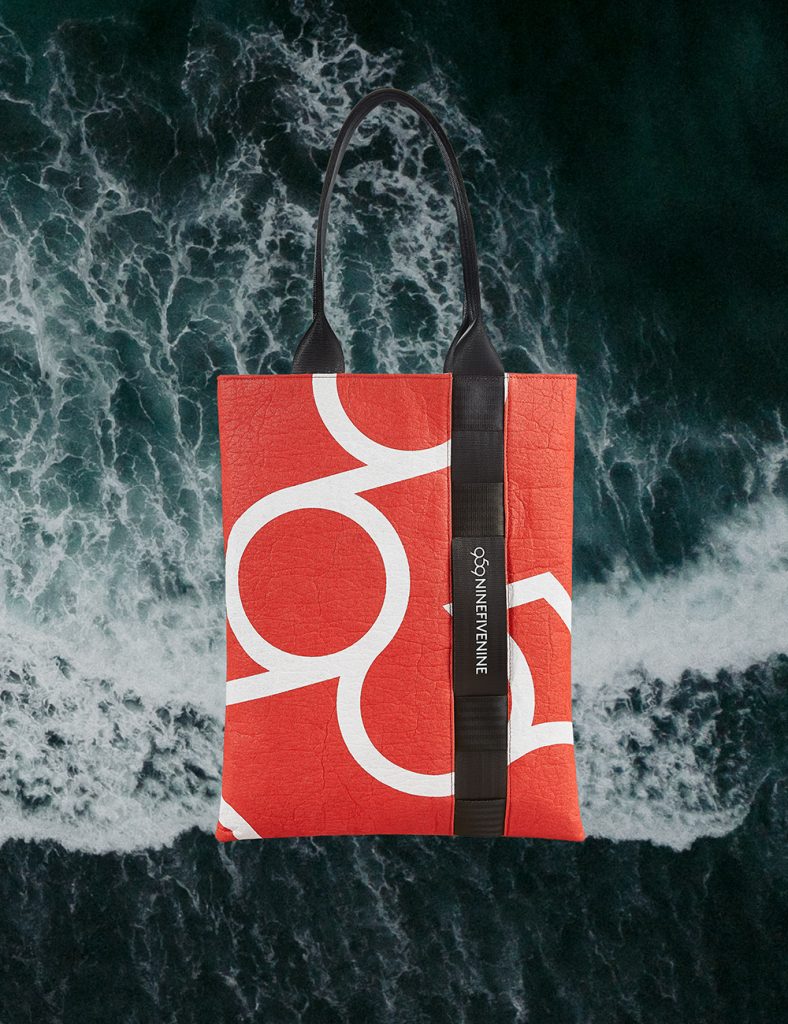 The strength of the recovered seat belt and the natural softness of the innovative fabric of vegetable origin made with waste pineapple leaves give rise to a series of models characterized by strength, harmony and colour.
The elegance of the black of the seat belts meets the soft color.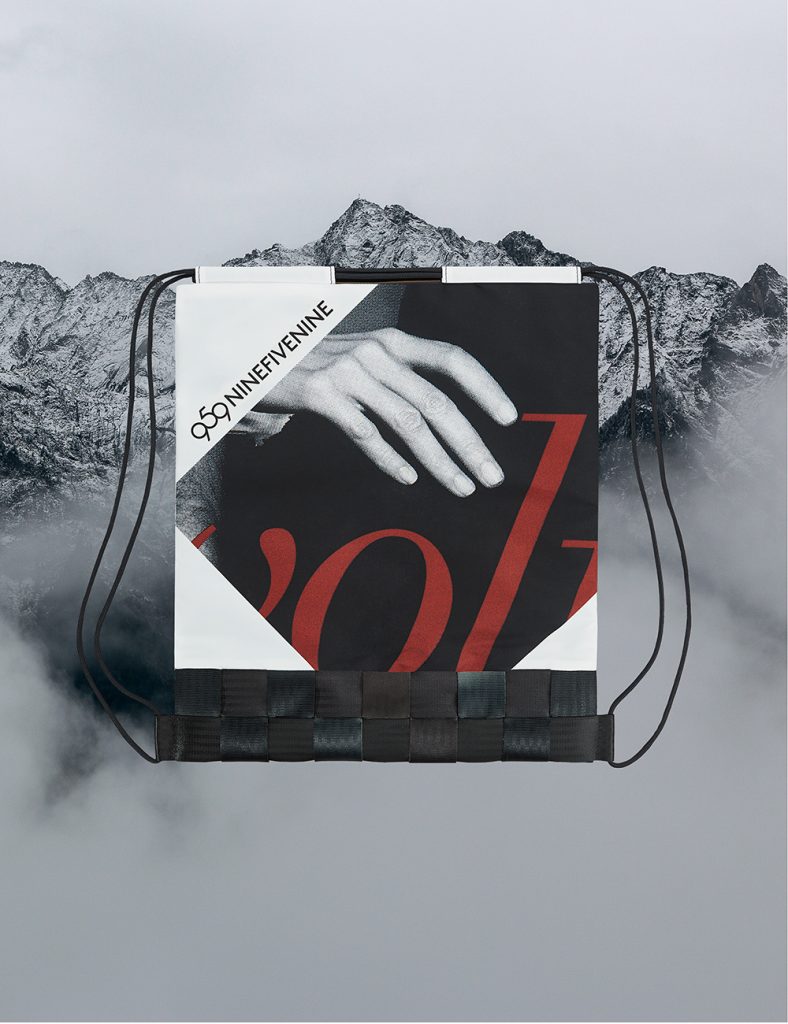 The strength of the belts supports the lightness of the Seaqual recycled polyester fabric, a fabric made from 80% Seaqual yarns and 20% recycled PES. SEAQUAL manages SEAQUAL INITIATIVE which promotes circularity in coastal communities and fights plastic pollution by creating value from waste with the main purpose of enabling the recovery, collection and sorting of marine plastic waste and industrial marine plastics involving NGOs, fisheries, local communities, authorities and waste management companies.
959 NINEFIVENINE® has signed the License Agreement to use the Seaqual brand and support the project by using this fabric for its new collection of drawstring backpacks, which offer three themes: flowers, landscape and lifestyle.
Read more